Capturing the 2022 NCAA Division III national championship on home ice, the Middlebury College Panthers achieved a tremendous connection with their fan base, adding luster to the magic of an undefeated season. Capturing the title in overtime, it marked a dramatic yet exhilarating exclamation point to a brilliant run of on-ice dominance.
Among the heroines of this epic season, Jenna Letterie contributed with career highs in assists (26), points (33) and shots on goal (103). Raised in Winthrop, Massachusetts, she rose to the occasion in the postseason, recording points in four out of six games, including the NESCAC Championship game, all victories.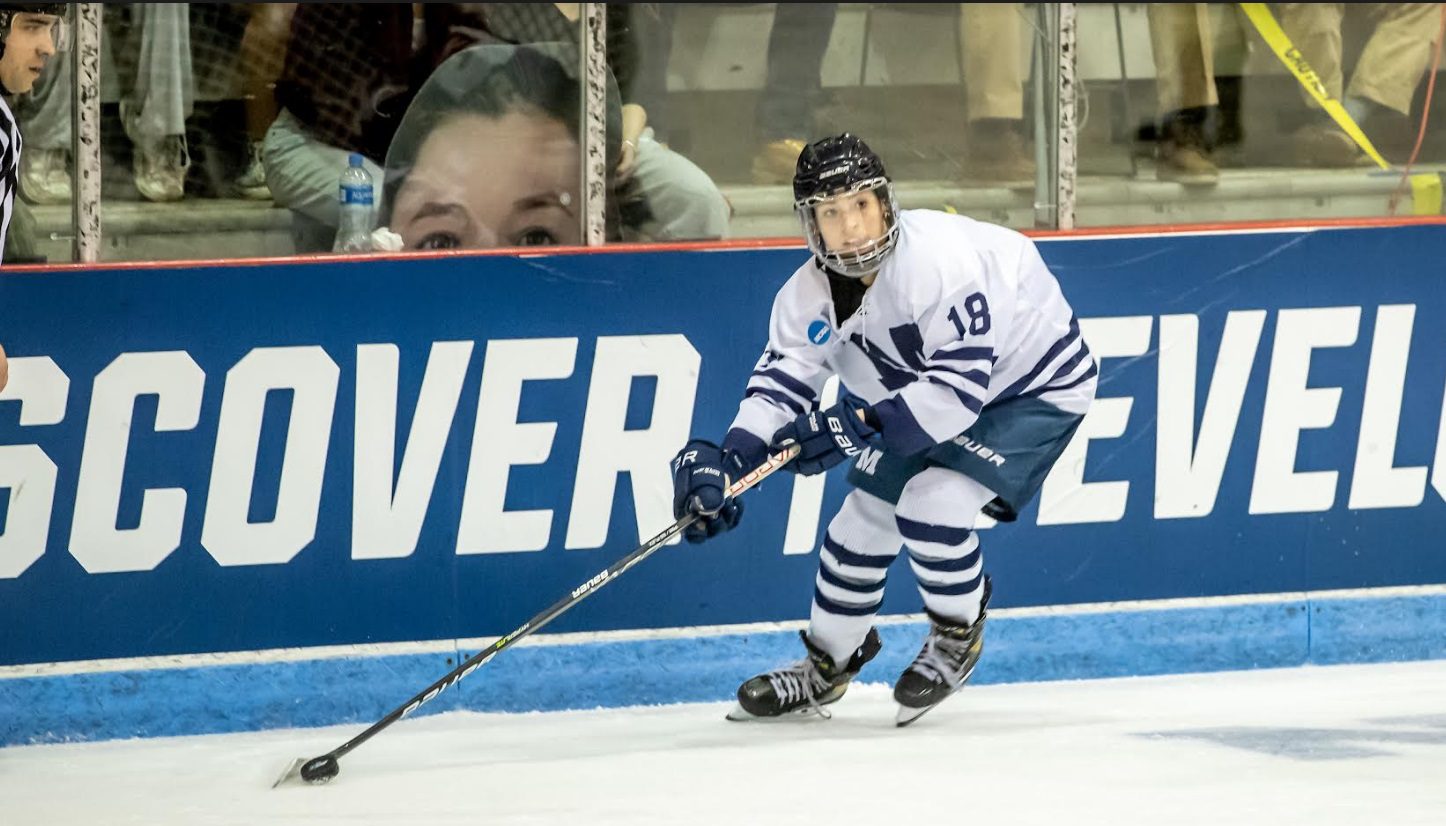 During the Frozen Four, Letterie established herself as a prime time performer. Providing an assist on Maddie Leidt's game winning goal in the semifinal win versus a highly talented Elmira roster, she scored the opening goal of the NCAA Division III championship game versus the Adolphus Gustus Golden Gusties. Assisting on Middlebury's second goal of the game, coincidentally, Leidt scored the goal. Fittingly, both earned a place on the Tournament All-Star Team.
"Contributing to my team's success was incredibly exciting. This season, my teammates and I were determined to earn the opportunity to compete in the NCAA tournament.
Making it to the tournament and knowing that we were so close to achieving our dream of being NCAA Champions fuelled my drive to make something happen every time I stepped on the ice. I was thrilled to help my team achieve success in the tournament."
To continue reading, click here: WomensHockeyLife.com