The pride of Beloeil, Quebec, Christine Deaudelin became a hockey star in Canada's Capital. Competing for the Ottawa Gee Gees since the autumn of 2017, the Criminology major enjoyed 72 regular season appearances, patrolling the blueline as one of the most dependable members of the roster.
One of the most decorated Gee Gees of the last decade, Deaudelin earned a place on both, the 2018 RSEQ All-Rookie and Second All-Star teams. Fast forward to 2020, Deaudelin earned dual honours once again. In addition to a place on the RSEQ First Team, recording a career high with 17 points, Deaudelin also gained recognition as a U Sports Academic All-Canadian.
Combining strong leadership with empathy and respect, the opportunity to serve as team captain in her final season, marked a defining moment for Deaudelin. With an appreciation for the players that were bestowed the privilege of the captaincy in seasons past, it was a legacy that she worked tirelessly to honor.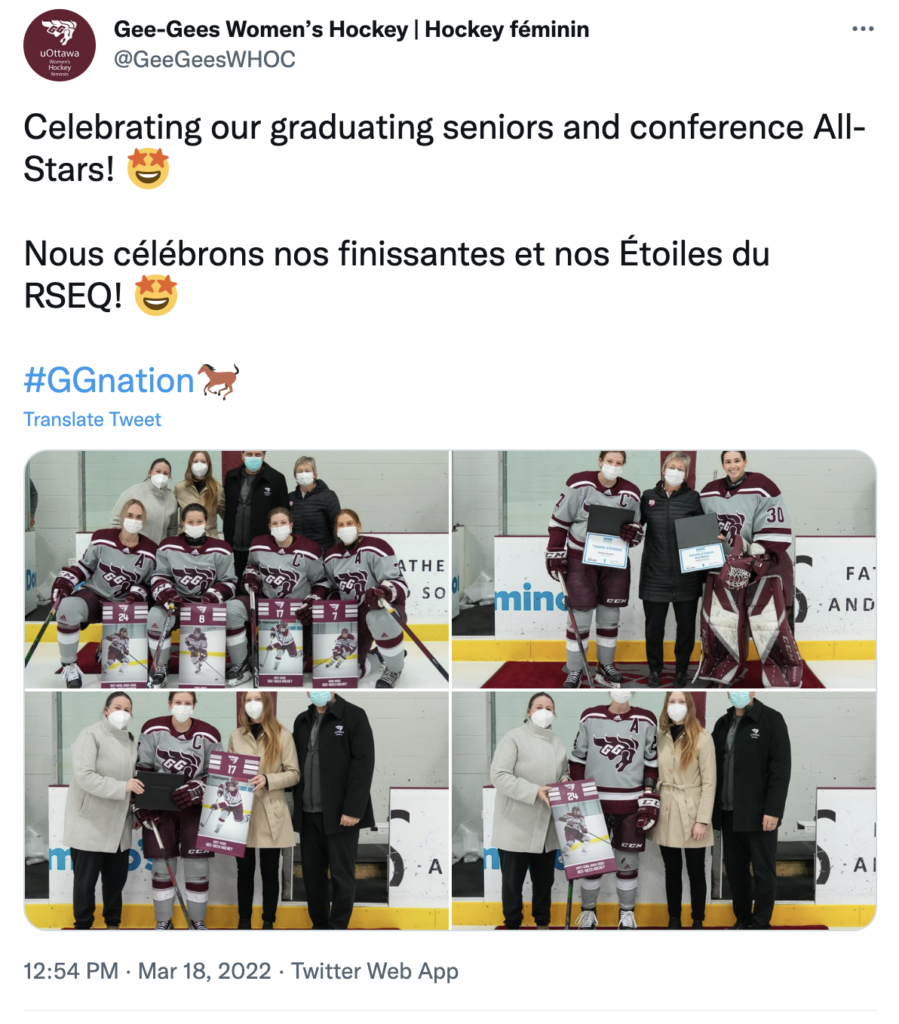 "Being the captain meant that my teammates and the coaches trusted me to lead this team and to represent the values and culture that the Gee Gees represent.
It also meant that the girls could come up to me with anything, and that I would be able to help them and to be there for them.
I am happy that I got the chance to be part of a legacy that the previous captains left and that I could be part of that legacy."
To continue reading, click here: WomensHockeyLife.com