With a proud tradition of exceptional role models bestowed the honour of the York Lions captaincy, Kelsey McHolm accepted the privilege with pride. A two-time U Sports Academic All-Canadian, the privilege of adding the C on her jersey during the 2021-22 Lions season served as a crowning touch to a brilliant run.
During previous seasons, McHolm, the product of East St. Paul, Manitoba, where she starred for the Winnipeg Avros, enjoyed the privilege of playing alongside several highly influential Lions captains. Serving as mentors and inspirations, the likes of Jenna Gray, and the celebrated Locke sisters, all provided the values and direction that McHolm proudly emulated.
Taking on the role of alternate captain during a groundbreaking 2019-20, which saw McHolm rank second in the OUA with 13 goals, the Lions roared into the McCaw Cup Finals. Qualifying for Nationals, an historic first in program lore, the season proved highly meaningful.
Following it up in 2021 as a finalist for the Charles Saundercook Memorial Trophy, also known as the Heart of a Lion Award, testament to McHolm's strong leadership and character. Perhaps the most admirable facet of her character involved the strength and courage to persevere after an infection caused partial hearing loss.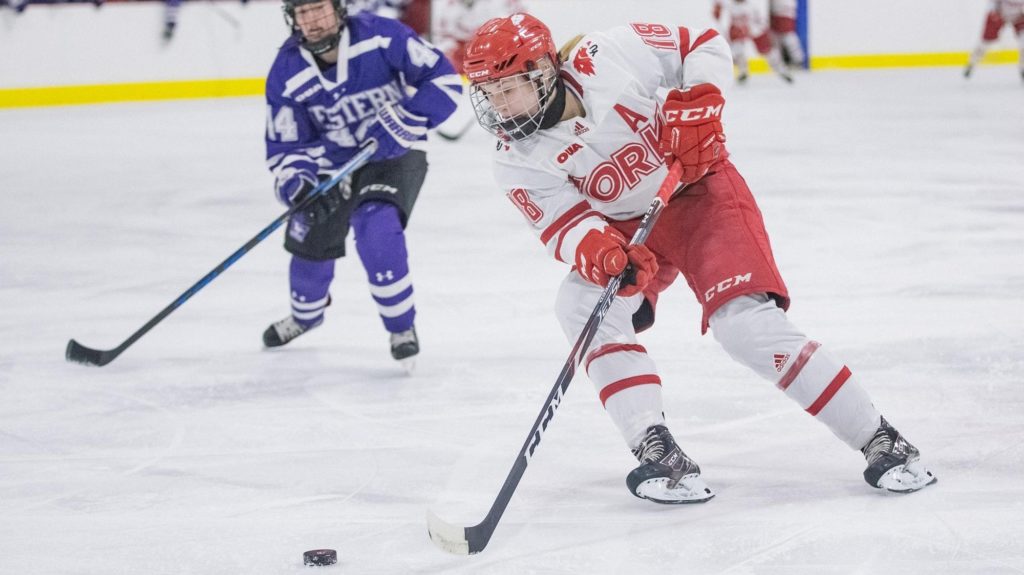 Reflecting on the oportunity to serve in the role of team captain, setting a positive example through work ethic and perseverance, McHolm's outlook is one that definitely pays tribute to her predecessors. Undoubtedly, a future Lions captain shall find the same respect and gratitude towardsfor McHolm.
"Being the Lions captain this season was an honour. Coming into this season, there were definitely some big shoes to fill from my past captains (Amy Locke, Jenna Gray, and Erin Locke).
All three of those girls really taught me the importance of what leadership is both on and off the ice. I carried what I learnt from each of them into this past season with the Lions."
To continue reading, click here: WomensHockeyLife.com