In a season that saw the Vermont Catamounts reach many new records and milestones, highlighted by a new benchmark for most wins, Kristina Shanahan was proud to be part of such an exciting time. Having first arrived at Burlington in the autumn of 2017, Shanahan, a product of Dawson College, brought reliability and a willingness to learn, best evidenced by an annual increase in point production.
Enjoying 150 appearances in the Vermont jersey, Shanahan was an iron woman, never missing a game in her first three seasons. Named an assistant captain for the 2019-20 season, the most recent season represented her finest.
Achieving career highs in goals (16), assists (17) and points (33), such an offensive renaissance involved another statistical best. With a plus/minus rating of +25, it marked her first season with a rating higher than zero.
Adding luster to this landmark season involved the honor of the captaincy bestowed upon her for the second consecutive season. With an accomplished list of captains including Amanda Pelkey, Eve Audrey Picard, Chelsea Rapin, Shanahan took her rightful place in this celebrated sorority.
Undoubtedly, the privilege of the C on her sweater served as a crowning touch, enriching the sense of pride in belonging to such a great group of accomplished skaters,
"It meant a lot to me to be named captain this year because we had such a great group of girls, and so many of these girls are natural leaders themselves. We already had such a great team culture to begin with, so our group made it really easy for me to be their captain."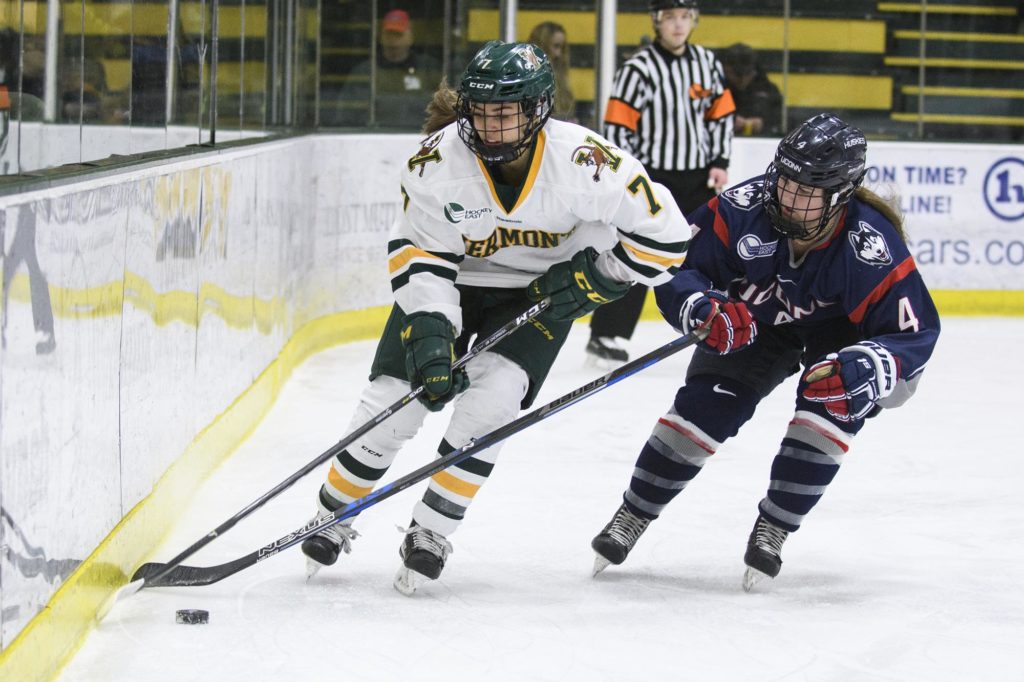 Among the key contributors in a season which saw Vermont enjoy a spot in the national rankings, it marked a fait accompli for Shanahan. Having worked tirelessly towards this goal since opening face-off, the squad enjoying a 13-3-2 mark when she logged at least one point, the rankings always held a key focus. 
To continue reading, click here: WomensHockeyLife.com